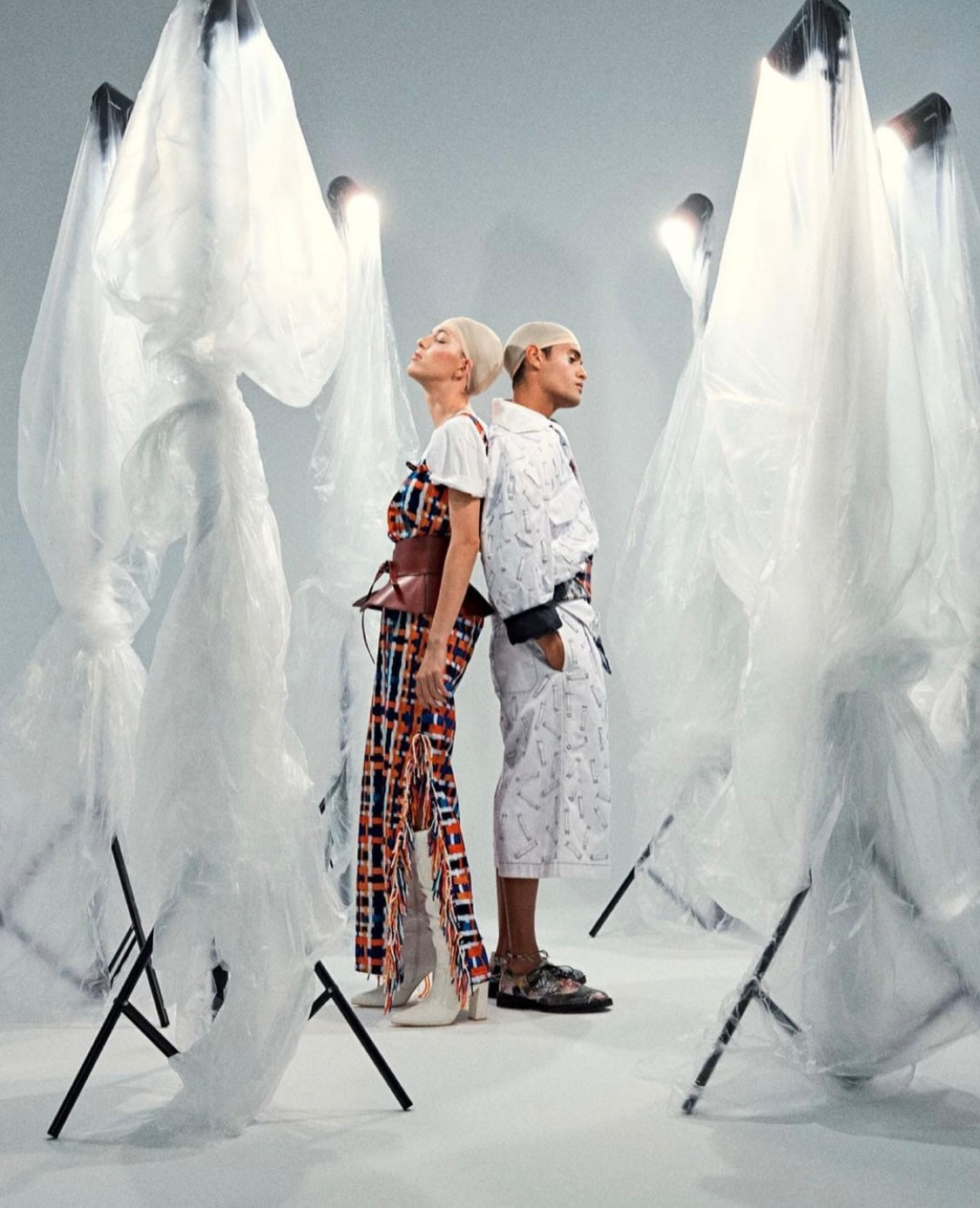 Hi We are Ekamai Clubor rather, we are Araya and Luis. Founders of Ekamai Club.  
It all started when we lived in Bangkok, specifically in the Ekkamai neighborhood, where in our spare time we took the opportunity to discover all the flea markets, markets and alternative shops that were in the city. 
It was there where, working as models, we began to discover that there was a fashion different from what we were used to consuming and wearing. We discovered that vintage clothing is the future and that with so many garments that are created in the world, it is not necessary to mass-produce more, since this is only destroying the planet, the originality, the work of many artists and creatives. 
So finally, and after many stories that one day we will tell, we moved to Gran Canaria willing to open a physical store, with a different concept, which we decided to call Ekamai Club in honor of the place that made us learn about the values ​​we wanted to convey in our brand.  
We wanted to have our own space where we could materialize, transmit and make visible our way of living fashion. That people could acquire the pieces that we individually select from our suppliers with so much care, we restore and many of them we customize or transform. 
We still don't know where we got the courage to open our first physical store at the age of 25, being two young people, with no more economic resources than our few savings and in a place where only the usual (the sharks of the industry) are the ones who can afford to subsist since the "fast fashion" is what is still interesting to make visible. 
We have worked very hard, sometimes more than our energy allowed us, as when we opened the store it spent 6 months and the pandemic came to our lives. But here we are, thinking that what doesn't kill you makes you stronger.  
And determined to change the present a bit and create the future, we give you the THANKS for being there during these years. For us this is a constant learning, continuous evolution and immense personal development that we are very proud of, especially when we get such beautiful and comforting messages from people who have trusted and supported our project. 
With love, Araya and Luis.